We can help with your return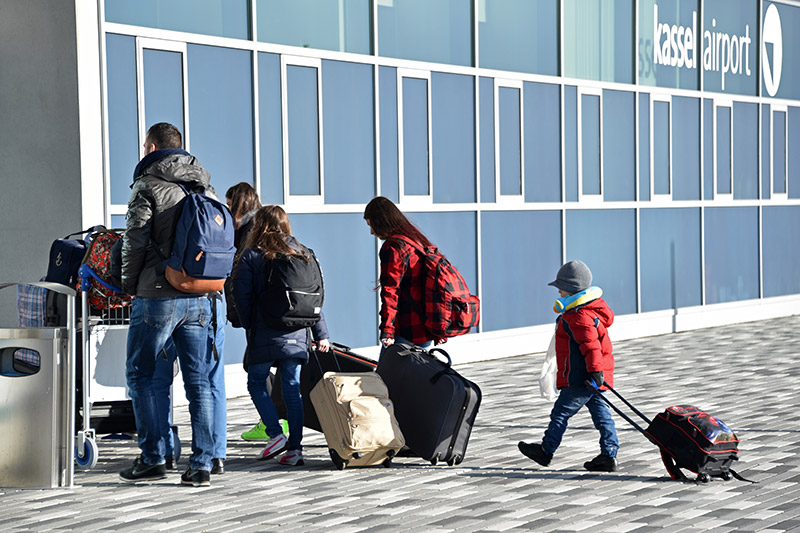 Returning to your homeland incurs costs. A flight needs to be paid for, new accommodation found and moved into. The Federal Government is aware of this and does not leave voluntary returnees to fend for themselves.
The German Government supports foreigners required to leave the country who voluntarily return to their homeland through the REAG/GARP programme. In the context of this programme, payment of travel expenses and travel grants can be applied for to keep the financial burden on the returnees as low as possible.
Yet the Federal Republic also supports returnees on their arrival and during the first few months in their country of origin through the StarthilfePlus programme. This provides an additional source of financial support which can amount to up to 1200 euros and is paid in two instalments. The "Your country. Your future. Now!" campaign, which ends on 31 December 2018, is part of this programme. To make it easier for returnees to make a new start, living and renovation expenses or the costs for basic kitchen or bathroom equipment, for example, can be paid. Staff from the International Organization for Migration (IOM) decide in the country concerned on the exact form of support. For families, the assistance can amount to an equivalent of up to 3000 euros, and up to 1000 euros for individuals.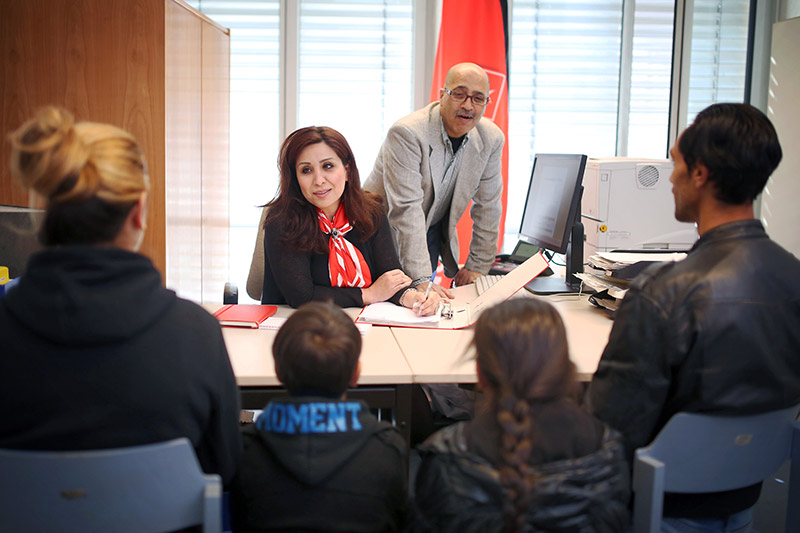 Returnees from the following countries may apply for this support:
Afghanistan, Algeria, Armenia*, Azerbaijan*, Bangladesh, Benin, Burkina Faso, Cameroon, China, Côte d'Ivoire, the Democratic Republic of the Congo, Egypt, Eritrea, Ethiopia, the Gambia, Georgia*, Ghana, Guinea, Guinea-Bissau, India, Iran, Iraq, Kenya, Lebanon, Libya, Mali, Mongolia, Morocco, the Niger, Nigeria, Pakistan, the Russian Federation*, Senegal, Sierra Leone, Sri Lanka, the Sudan, Syria, Tajikistan, Togo, Tunisia, Turkey, Ukraine* and Viet Nam.
*Citizens of Armenia, Azerbaijan, Georgia, the Russian Federation, Turkey and Ukraine must have been registered in the asylum procedures before 1 December 2017 and have entered Germany before the respective visa requirements were eased (Georgia 28 March 2017/Ukraine 11 June 2017).
Migrants entering a third country willing to take them in or returning to the Palestinian territories or to Somalia are not entitled to apply for reintegration assistance.
For detailed information on the programme "Your country. Your future. Now!", visit:
https://www.returningfromgermany.de/de/programmes/starthilfe-plus
Further information is available from the return counselling centres: