Is it true that everyone gets an extra €3,000 when returning home from Germany?
NO. This assistance is targeted towards rejected asylum seekers returning to specific countries of origin. For example, people from the Western Balkans, such as Albania and Kosovo, are not eligible. It is only available from December 2017 to February 2018. Families receive up to €3,000; individuals up to €1,000. This assistance is not paid in cash but given in kind.
Housing assistance: Your country. Your future. Now!
In a recent newspaper interview, Thomas de Maizière, the German Federal Minister of the Interior, addressed asylum seekers in Germany: "If you decide to leave voluntarily before the end of February, you can now get even more than the starting money: an assistance to your housing cost during the first twelve months in your country of origin." Since then, media reports in many parts of the world have misrepresented this new assistance as an invitation to just about anybody. It is not.
The new programme is called "Dein Land. Deine Zukunft. Jetzt!" ("Your country. Your future. Now!"). It aims to extend existing programmes for voluntary return with additional assistance to cover the costs of housing after arrival. In order to qualify, applicants need to be recipients of the returnee support programmes "REAG/GARP" and "Starthilfe Plus" and they must come from specific countries – the nationalities eligible for the GARP programme.
List of nationalities eligible for the GARP programme
Afghanistan, Egypt, Algeria, Armenia, Azerbaijan, Ethiopia, Bangladesh, Benin, Burkina Faso, China, Democratic Republic of Congo, Ivory Coast, Eritrea, Gambia, Georgia, Ghana, Guinea, Guinea Bissau, India, Iraq, Iran, Cameroon, Kenya, Lebanon, Libya, Mali, Morocco, Mongolia, Niger, Nigeria, Pakistan, Palestinian Autonomous Territories, Russian Federation, Senegal, Sierra Leone, Somalia, Sri Lanka, Sudan, Syria, Tajikistan, Togo, Turkey, Tunisia, Ukraine and Vietnam
(as of December, 2017).
Families who apply for this assistance between December 1, 2017 and February 28, 2018, can receive up to €3,000 of housing assistance for up to twelve months after returning to their country of origin. Individuals can receive up to €1,000. All aid is provided in-kind; no cash will be paid out. In-kind means that Germany will cover actual costs incurred, such as the cost of renting a home after returning, or the costs for furniture or construction works. The amounts of €3,000 for families and €1,000 for individuals are maximum amounts. The assistance you will receive depends on your individual need. Applications are submitted together with an application for "StarthilfePlus" and "REAG/GARP". Find more information here.
At the start of the programme, Minister Thomas de Maizière stated: "There are perspectives in your home country. We assist you with concrete assistance and reintegration."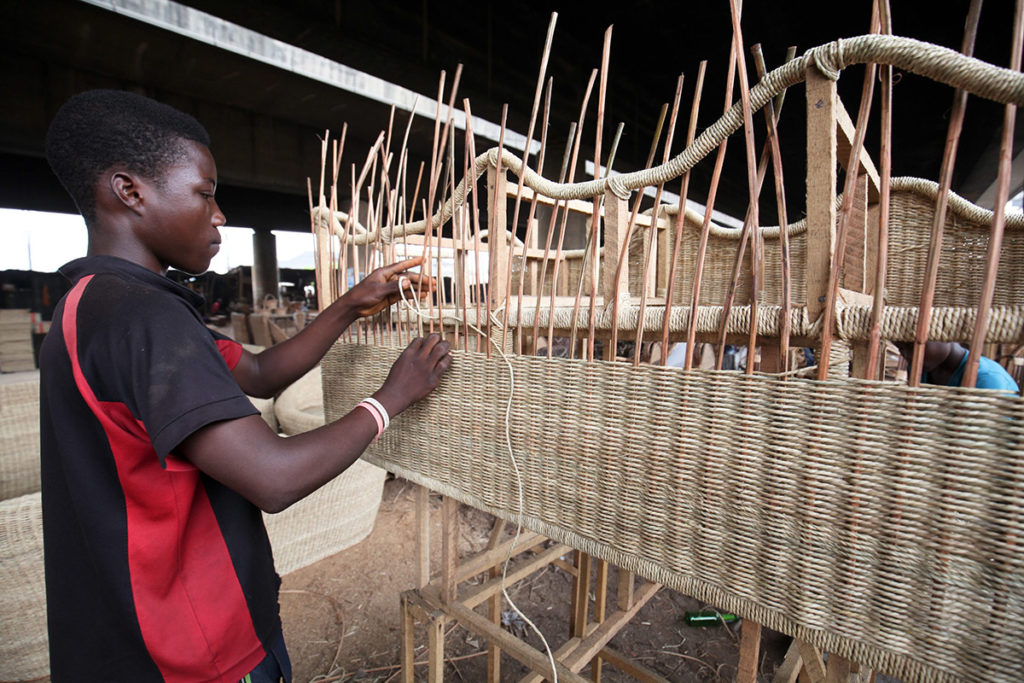 Financial and operational assistance for voluntary returnees
Facts and figures
8,639 assisted by "Starthilfe Plus"
24,796 assisted by REAG/GARP programmes
from February to October 2017)
40 million euros budget for Starthilfe Plus in 2017
The new housing assistance programme "Your country. Your future. Now!" builds on the basic assistance programme "Starthilfe Plus".
"Starthilfe Plus" is effective since February, 2017. Financed by the German Government, it is managed by the International Organisation for Migration (IOM) and the Federal Office for Migration and Refugees (BAMF). "Starthilfe Plus" is, in turn, an extension of the REAG/GARP programmes for voluntary returnees that have been run by IOM for almost 40 years.
For more information on all programmes supporting voluntary return click here.
You can also visit:
www.ReturningfromGermany.de
http://germany.iom.int/en/starthilfeplus
http://germany.iom.int/en/reaggarp-en#_ftn1