Will Germany help you to return to your country of origin?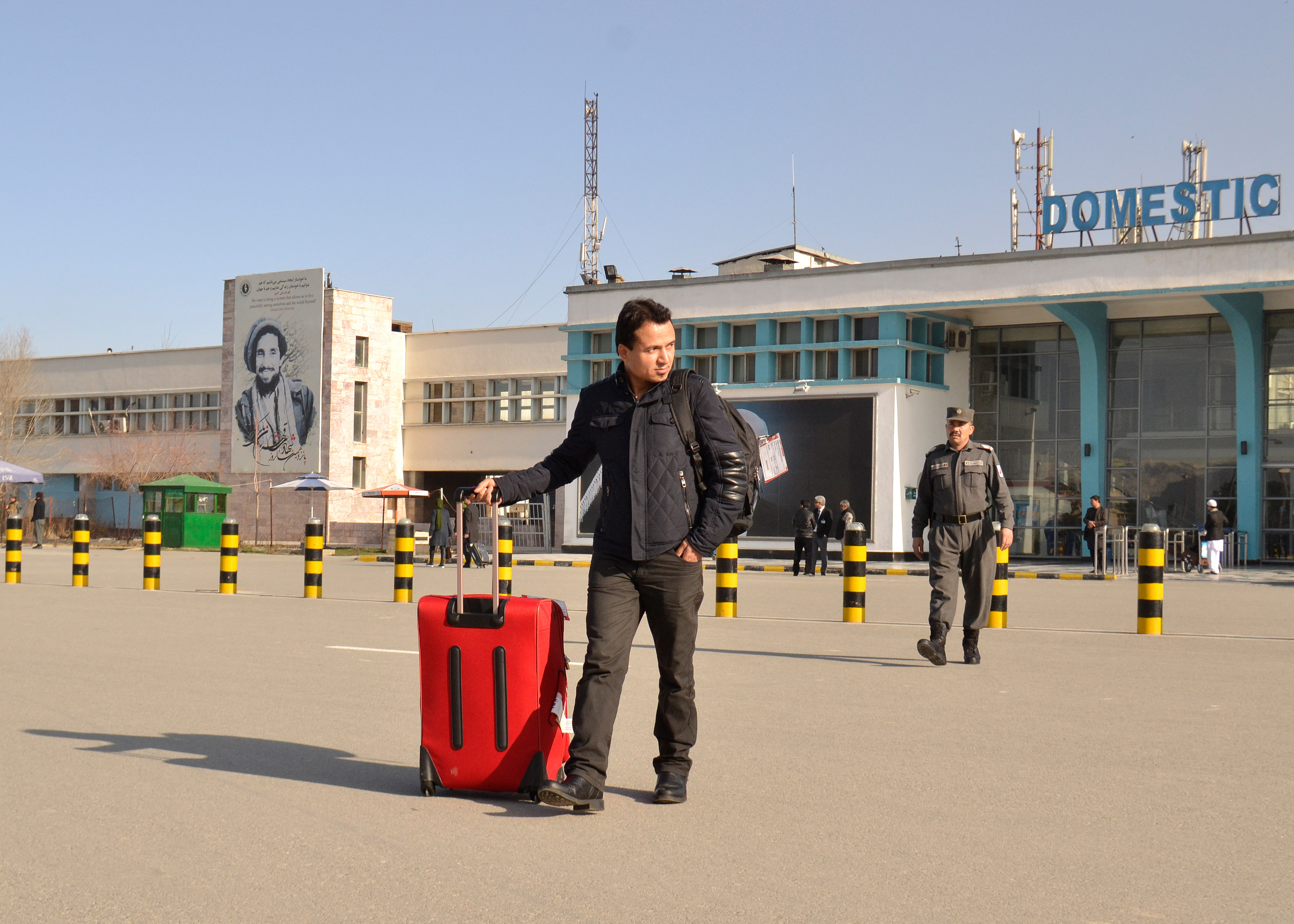 Yes. If you want to return voluntarily, Germany will help you. There are various programmes supported by the government to help you go back to your own country and to build up your life again there.
If you have little chance of being granted protection but you're already in Germany, there are programmes that can help you to return voluntarily. Since these programmes were initiated 40 years ago, more than 700,000 persons from all over the world have received financial or organizational assistance to return voluntarily to their country of origin or move to a third country willing to take them in.
You find all information about these programmes at www.ReturningfromGermany.de – here is a preview:
At a glance
1. Financial and operational assistance for voluntary returnees (REAG/GARP)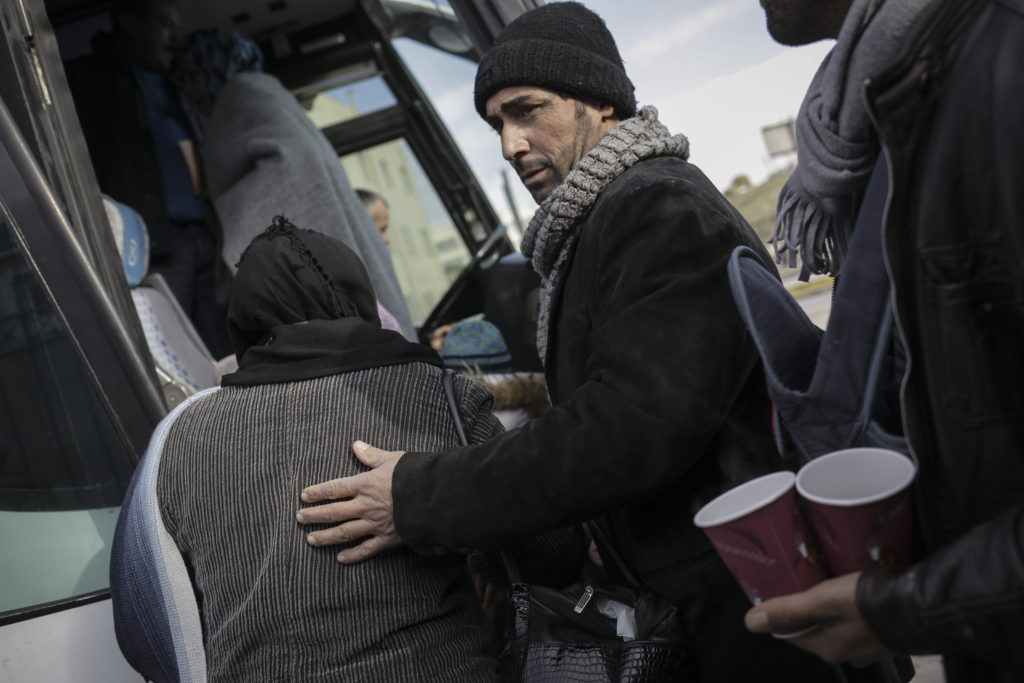 For 40 years, the German Government and the states (Länder) have promoted voluntary return (or onward migration), through the Reintegration and Emigration Programme for Asylum-Seekers in Germany (REAG) and the Government-Assisted Repatriation Programme (GARP), which cover travel expenses and provide a transport allowance as well as financial start-up assistance for migrants with specific nationalities. All programmes are implemented by the International Organization for Migration (IOM).
Operating on behalf of Germany, the International Organization for Migration (IOM) assists migrants who voluntarily return to their countries of origin or migrate to a receptive third country.
IOM can do this by providing logistical and financial support. REAG stands for Reintegration and Emigration Programme for Asylum-Seekers in Germany, while GARP denotes the Government Assisted Repatriation Programme. Asylum-seekers, migrants entitled to protection as well as rejected asylum-seekers can be supported. The return counselling centres will assist you with your application as you will need to provide paperwork about your entry into the EU and you will require valid travel documents.
Eligible persons for assisted voluntary return (REAG/GARP):
Asylum-seekers, migrants entitled to protection as well as rejected asylum-seekers are eligible for the voluntary return programme REAG. Their travel costs will be covered and they will receive assistance with their travel arrangements.
In addition, migrants from the following countries can receive financial start-up assistance under the GARP programme:
Afghanistan, Egypt, Algeria, Armenia, Azerbaijan, Ethiopia, Bangladesh, Benin, Burkina Faso, China, the Democratic Republic of the Congo, Côte d'Ivoire, Eritrea, the Gambia, Ghana, Guinea, Guinea Bissau, India, Iraq, Iran, Cameroon, Kenya, Lebanon, Libya, Mali, Morocco, Mongolia, the Niger, Nigeria, Pakistan, the Palestinian territories, the Russian Federation, Senegal, Sierra Leone, Somalia, Sri Lanka, the Sudan, Syria, Tajikistan, Togo, Turkey, Tunisia, Viet Nam and Zimbabwe. Citizens of Ukraine can only apply for start-up assistance if they entered Germany before the respective visa liberalisation.
Non-eligible groups are:
Nationals of EU Member States (except for victims of human trafficking and/or forced prostitution) are not eligible for the REAG/GARP programme. Nationals of European third countries who are permitted to enter the German federal territory without a visa can receive reduced travel assistance. In the case of what is known as the "Dublin procedure" (transfer to another EU Member State), there is no entitlement to receive REAG/GARP assistance.
A requirement for receiving assistance is that neither you nor anybody else could pay the costs of your journey.
Return counselling:
At https://www.ReturningfromGermany.de/centres you can find governmental or independent return counselling centres in your area. This can be the administration at local or federal state ("Land") level (e.g. the Sozialamt or welfare office and the Ausländerbehörde or foreigners authority), welfare organisations, specialised counselling centres, central information centres for voluntary return, UNHCR or IOM directly. Return counselling is individual, non-binding and unbiased. Your return counselling centre will assist you with your application for REAG/GARP.
Types of assistance granted under REAG/GARP can include the following:
Travel costs (e.g. by plane or bus)
Travel assistance
One-time financial start-up assistance depending on your nationality
More information on REAG/GARP online
2. StarthilfePlus – additional financial assistance
Since 2017, the REAG/GARP programme has been supplemented by the StarthilfePlus programme. Depending on your nationality and your residence status, you can receive:
A: Financial support in the destination country (second start-up assistance) or
B: Reintegration support in the area of housing or
C: Reintegration support for long-term tolerated stay
Your return counsellor can apply for this together with your REAG/GARP application. Only nationals from the GARP countries listed above can apply.
3. Returning to New Opportunities
The new programme Returning to New Opportunities is run by The Federal Ministry for Economic Cooperation and Development (BMZ). Cooperating with other agencies, reintegration assistance is offered for people wishing to return to Albania, Kosovo, Serbia, Tunisia, Morocco, Nigeria, Ghana, Senegal, Iraq, Afghanistan and Egypt.
Online information:
Find information about voluntary return and reintegration options in a number of countries of origin at:
www.startfinder.de and www.ReturningfromGermany.de
Telephone hotline:
The returnee hotline of the Federal Office for Migration and Refugees (BAMF) will inform you about support programmes, your nearest counselling centre and the return process. Its staff can also provide you with information on reintegration programmes in your country of origin.
Reintegration scouts:
These personal advisors can be your link to development cooperation projects in your country of origin. They provide information about job prospects in your country, put you in touch with the migration advice centres in the region, pass on information about returnee programmes, and explore funding options with you. You can find a scout by sending an email to: reintegration@giz.de
Return counselling centres:
There are more than 1,000 independent and governmental return counselling centres in Germany, where migrants can receive individual and non-binding counselling on voluntary return. Two websites provide databases on return counselling centres:
ReturningfromGermany: https://www.returningfromgermany.de/centres
4. Thinking of Returning to Kosovo? URA is there to support you
The German Government and several states (Länder) support a programme called URA for returnees to Kosovo. In Albanian, this project translates as "bridge" and offers tangible, practical local support and social and psychological counselling for all returnees from the participating states, regardless of their ethnicity or the circumstances of their return, to help them reintegrate into Kosovar society. In addition, the project provides financial assistance and grants, for example to cover the cost of initial home furnishings, rent, wages and business start-ups, special language courses or school supplies.
5. European Return and Reintegration Network (ERRIN)
Are you from…?
Afghanistan, Armenia, Ethiopia, Bangladesh, Ghana, the Gambia, India, Iraq, Morocco, Nigeria, Pakistan, the Russian Federation, Sri Lanka, Ukraine, Somalia and Somaliland?
If so, reintegration services for returning to your country might be available to you.
The European Return and Reintegration Network (ERRIN) is a joint return and reintegration programme of a number of European partner countries. The programme aims to facilitate individual support after returning to the country of origin (third country), offer help when starting up a business and social support from service providers, as well as step up the dialogue with third countries.