My country has an agreement which allows me to enter the Schengen area without a visa. Can I stay as long as I want?
As part of the Schengen area, Germany allows citizens of some countries to enter its territory without a visa. Even if your country is on this list, this doesn't mean that you are allowed to stay for an unlimited period. Find out whether you need a visa to enter the Schengen area and which rules you need to keep in mind before you come.
Citizens of the Schengen area can cross borders between the Schengen states without passport controls. Nationals of other countries usually need a Schengen visa for short visits of up to 90 days. There are some countries whose nationals are exempted from holding a visa when entering the Schengen area. These are, amongst others, Albania, Bosnia and Herzegovina, Northern Macedonia, Georgia, Moldova, Serbia and Ukraine. The full list of countries can be found here: https://ec.europa.eu/home-affairs/sites/homeaffairs/files/what-we-do/policies/borders-and-visas/visa-policy/apply_for_a_visa/docs/visa_lists_en.pdf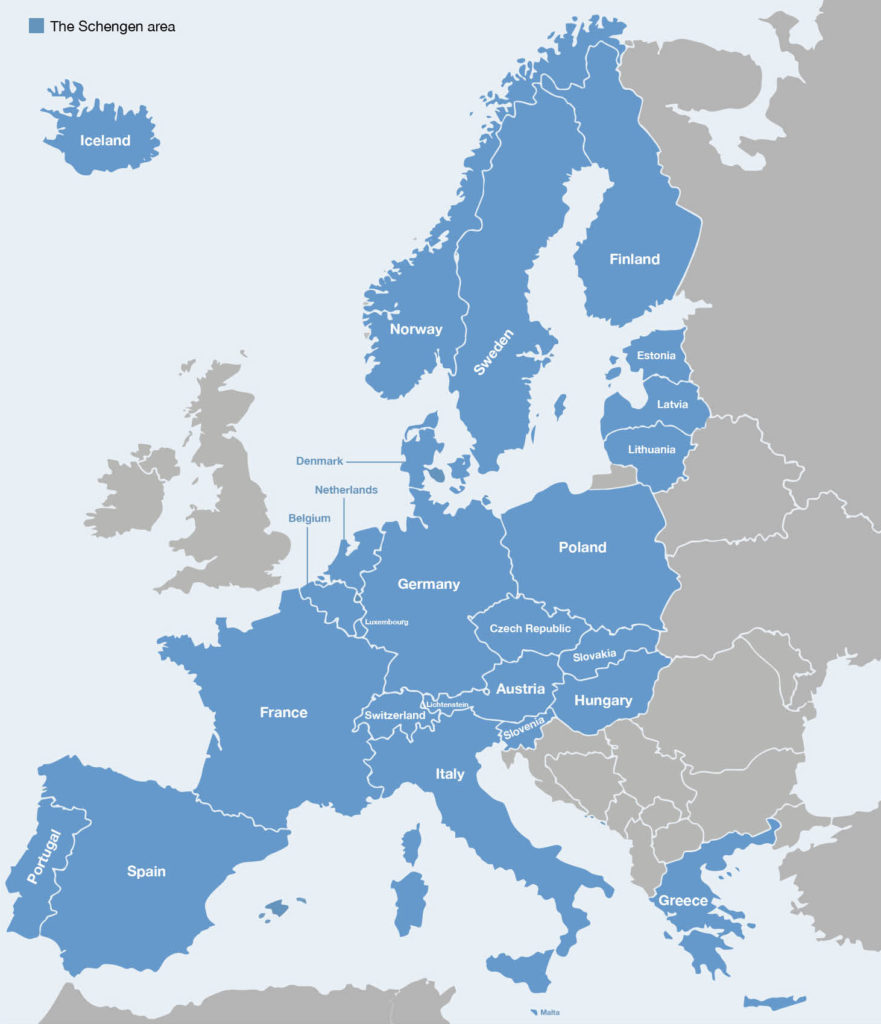 If you are a citizen of these countries, you need to keep in mind that you are not allowed to stay in the Schengen area for an unlimited period. Just like holders of Schengen visas, you are only allowed to stay there for visits of up to 90 days within a period of 6 months.
If you plan to stay longer, you need to apply for a specific national visa. The German embassy in your country can give you plenty of information about the options you have. It is important that you check this information in advance. While you are in the Schengen area, there are hardly any opportunities to formally extend your stay.
What happens if I overstay?
Overstaying is forbidden, no matter whether you entered the Schengen area from a visa-free country or not. Once your time is up, you need to leave the Schengen area. Keep in mind:
An overstay never goes unnoticed: Each person who enters and leaves the Schengen area is registered in databases by the immigration authorities. Every overstay, even just for a day, is recorded.
No overstay is left unpunished, whether it was intentional or unintentional. You risk fines, immediate deportation or being banned from entering the Schengen area for a certain period of time.
For more information, go to:
https://www.auswaertiges-amt.de/en/aamt/zugastimaa/buergerservice/faq/-/606848
Which documents are required for an extension (only in exceptional cases)?
Find out more, for example, on the website of Berlin's Immigration Office or at the office responsible for you:
https://service.berlin.de/dienstleistung/324785/standort/327589/en/