Germany supports refugees in Jordan, Lebanon and Turkey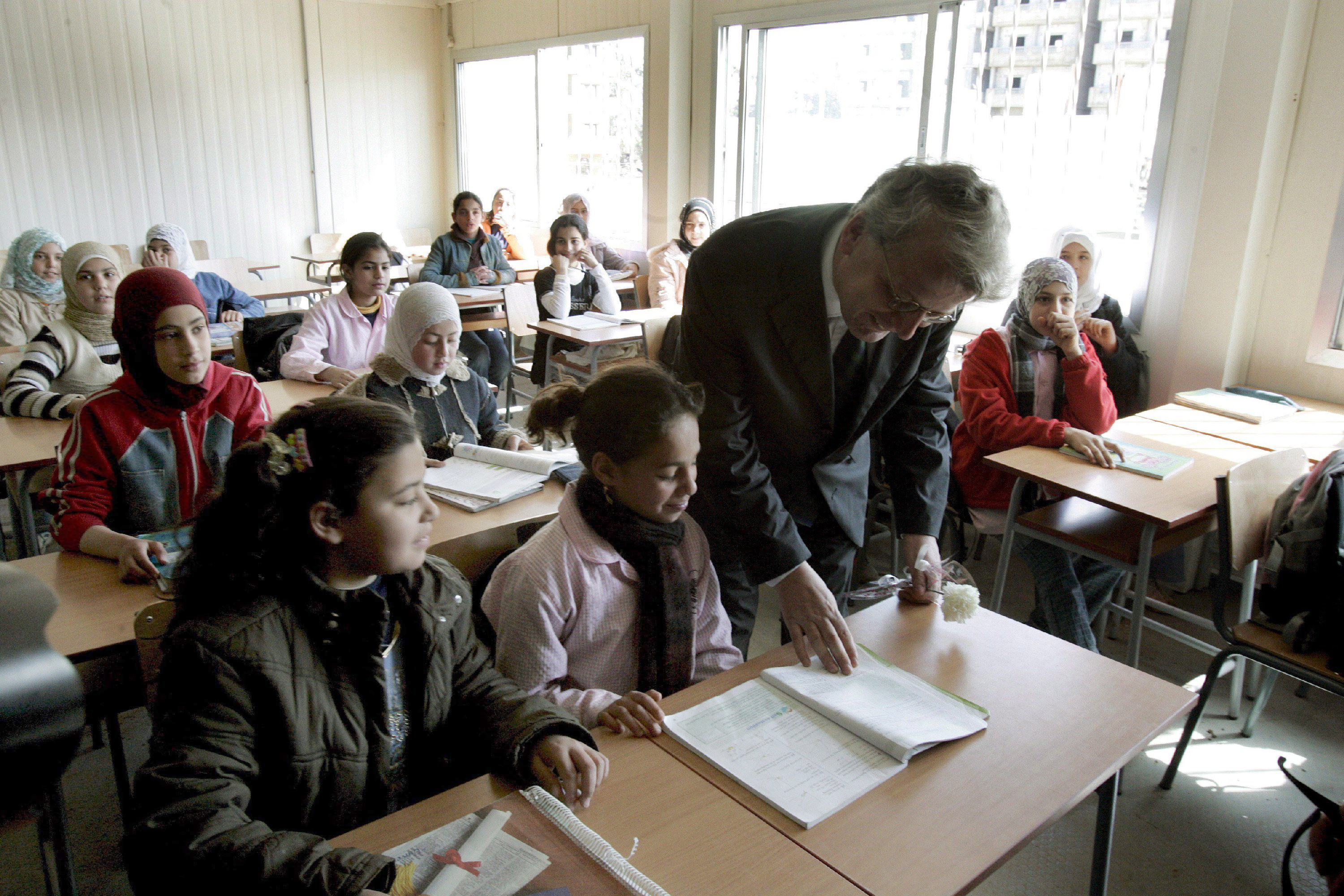 Life is not about food and shelter alone. It's also about pride, dignity, art, culture and language.
That's why the German Goethe-Institut and its partners have launched cultural and educational projects in Jordan, Lebanon, Turkey and Iraq.
Turkey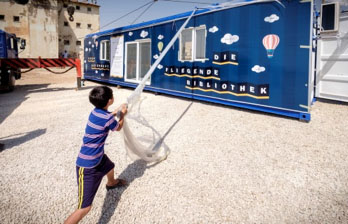 Turkey is hosting three million Syrian refugees. As part of the German Government's response, the Goethe-Institut and/or its partners are addressing this situation by supporting children and teenagers in and around refugee camps. The "Flying Libraries" in south-eastern Turkey and Greater Istanbul have become meeting places for Syrian and Turkish children, providing access to knowledge, information and culture. Arts and other cultural projects offer a ray of hope that could give strength to children and teenagers in the camps. Regular activities, courses and workshops are organised, e.g. reading circles, tablet/computer and language classes, film screenings, social groups and training courses on various subjects such as storytelling, creative art, theatre and many more. In several projects, the Goethe-Institut and its partners have consulted with trauma experts in connection with the initiatives and collaborate with local partners and organisations which coordinate aid on the ground.
One art project, for instance, was called "Tell me your story" and included narrative, literary and audio-visual elements. With storytelling techniques, photography and in interviews, young Syrian refugees told stories of their time before, during and after their escape from Syria. These stories often show evidence of an absurd reality, of lives between fragile normality and banal brutality. The stories and testimonies are featured permanently on the website of the Goethe-Institut Turkey.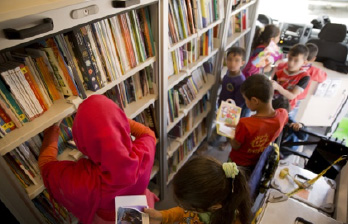 Jordan and Lebanon
With 78,000 inhabitants, Zaatari Camp in Jordan is one of the largest refugee camps in the world. Here, the Goethe-Institut and its local partners, which have now taken over the projects, support refugees and organise events such as readings, workshops and other activities for children as well as training opportunities for support workers. However, Zaatari is just one example of many.
Art can play a very important role by giving people something new to think about and requiring creative concentration. In this way, it can help rekindle creativity and develop new perspectives. Playing music, painting or dancing can help to break through the everyday thought cycle and to dispel the numbness of trauma. Such activities are therefore necessary in order to make the stay in the refugee camp more bearable.
Iraq
For some years art and cultural projects for Syrian refugees and internally displaced Iraqis have also been organised in the refugee camps in northern Iraq. Workshops, art projects and courses covering a wide range of subjects – for example, English, computers, photography, drawing, reading, choir, video – provide people with prospects for their day-to-day lives and strengthen social cohesion. The young refugees also come into contact with children from Erbil, which fosters exchange with the surrounding host communities.